One thing that I love, love, love is introducing people to each other and watching God bring their lives together. Two years ago, I attended my very first writing conference. I walked in not knowing a soul, and left with great new friends –  including Susie and Lisa. This past April when I returned to that same conference, I had the chance to introduce Susie and Lisa to each other (Lisa's visit even made it into my new book – funny story!).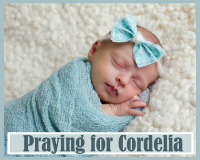 Susie started a jewelry business this summer and 50% of the purchase price goes to help other people. This month, she's donating the money to Lisa's infant niece, Cordelia, who has biliary atresia. Cordelia's mom recently underwent surgery and donated part of her liver to Cordelia. It has been a long road for this family, and they still have quite a journey ahead. But God has been so faithful. Please pray for Cordelia and her mom Dani as they both continue to recover from the liver donation/transplant process, as well as for her dad Cliff as he is taking time off work to care for his little family. They are currently living out of state so they can get Cordelia the best care possible at Cincinnati Children's Hospital.
To help raise awareness for the fundraising going on this month for Cordelia, Susie has donated a necklace to give to one of you! Be sure to check out the rafflecopter below for all the ways you can enter to win this necklace. Help us spread the word about this precious little one. Let's join their community of friends in blessing them this month!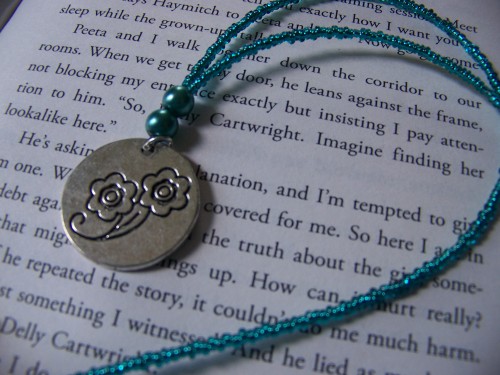 This is the perfect chance to do a little Christmas shopping and help a friend's family at the same time. Visit Susie's shop Inspired Novelties to see the great inventory of literature inspired jewelry. Be sure to enter the drawing below. No purchase necessary to enter. Even if all you can do is help us spread the word and pray for this family, that's helping a lot!