As we continue the Pray A to Z series, P is for Pregnancy & Parenting. You can catch up on the entire series here. You can download your free prayer cards here.
Today, Lisa Littlewood, my writer friend and mother of three little ones shares with us honestly about the challenges of parenting. Be encouraged, and if you don't have children at home, be inspired to know how to pray for parents in your community.
———————————–
A few nights ago, my husband and I stood in the kitchen tired and a feeling a little bit wrung out. It was 9:45 p.m., and we were still cleaning dishes and picking up toys. All we wanted to do was crash on the couch and read a book or watch a few minutes of television, but there would be no time for that. It had been a busy day in the way that days are busy with young children (you can have absolutely nothing planned and still feel like you ran a marathon by bedtime!).
"I never pictured it to be like this," my husband said.
"I know babe, I'm tired too. It's never-ending. It's really hard. It's a season. We'll get through it," was my response.
He knew that. I knew that. But we've hit a rough patch recently, a string of days and weeks that simply leave you tired and discouraged.
I had been pretty emotional earlier in the day because I was feeling disheartened by the sheer magnitude of it all and we ended up in a tense discussion about why, even after 18 months of being parents to three children, I was still feeling utterly overwhelmed almost every day.
While the answer to that question may be a whole other story all together, I share this moment with you because it is a picture of parenthood that is often not included in those books you read during pregnancy. It is the part of parenthood that you don't expect—the relentless flurry of demands on your time, energy, and resources and how it can, in all of its normalcy, become hard and overwhelming at times.
If parenting (an experience begun with that first set of tiny blue lines) has taught me one thing it is that I need Jesus way more than I ever knew (and trust me, I knew I needed him deeply before becoming a mom!). I've come to the conclusion that parenting is actually an integral part of the cosmic plan for our own spiritual transformation and reconciliation.
Fortunately for us, while the job of parenting is big, our God is bigger.
While much of it is a total surprise to us, none of it is a surprise to Him.
It is comforting for me to know the same God Who created the child either growing in your belly or already confounding you daily, created you too. He knows you intimately— your strengths and your weaknesses. He knows them intimately—their strengths and their weaknesses. And that is a beautiful thing.
It means when there are gaps between what you are experiencing and what you were expecting, He is there to fill those gaps. With love. With wisdom. With a little extra strength and patience.
Ask God to provide what you need; all that you don't have, peace to quell your fears, and wisdom to make the right decisions. Ask for renewed energy, a renewed mind, and renewed faith in your ability to do this crazy thing called parenthood and through the ups and downs of each pregnancy.
He can. He will. He does.
Even when we feel like we can't…
Especially when we feel like we can't.
Ways to Pray:
For their expectation and excitement. Pregnancy, especially, is a time full of newness, wonder, confusion and fear. Pray each woman be filled with hopeful expectation for what is and what is to come.
For wisdom in decision making—from how to rearrange the house for a new baby to dealing with a difficult discipline situation with an older child, and everything in between. Nothing prepares you for all you don't know about parenthood. Pray the parents would be drawn closer to God in the process and confident in the wisdom the Lord is blessing them with.
For resources and help to be available where needed; church groups, neighbors, mentors, babysitters—these people can all be such a blessing, but are sometimes hard to connect with.
For the extra measures of energy, strength and stamina needed to make it through nine months of pregnancy and the wild ride of parenthood beyond.
For reminders to have faith and trust that God is there in the midst of the crazy days.
Pray that all of their children will sleep through the night for several consecutive days so that they can get some much-needed rest! (;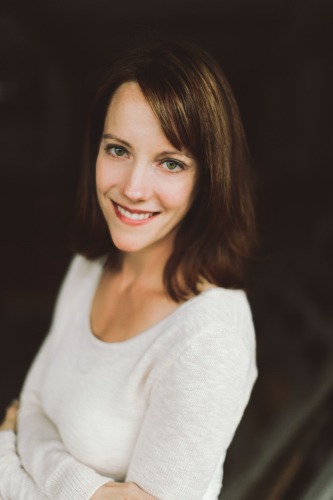 Lisa Littlewood is a stay at home mom to three sweet and spunky girls who are currently 7, 5 and 1 (making her husband one very lucky and outnumbered guy!). She loves to read, write and run when time allows and hopes to use her writing to encourage other moms who are "in the trenches" too. You can read more about her daily adventures www.littlewritermomma.com.
Tweetables:
[tweetherder]I never pictured it to be like this. An honest #parent confession. #PrayAtoZ[/tweetherder]

[tweetherder]Encouragement for exhausted parents from @LittleWriterMom #PrayAtoZ[/tweetherder]
[tweetherder]Fortunately for us, while the job of parenting is big, our God is bigger. via @LittleWriterMom #PrayAtoZ[/tweetherder]
[tweetherder]As we #PrayAtoZ P is for Parenting. Encouragement here:[/tweetherder]