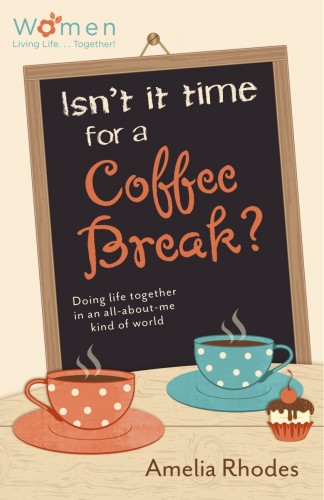 Amelia's first full-length book, Isn't It Time for a Coffee Break?: Doing Life Together in an All-About-Me Kind of World,
is now available!
Filled with humor and Bible-based encouragement, Isn't it Time for a Coffee Break? offers a fresh perspective on relationships.
Find practical ideas for reaching out to your neighbors and community.
Discover the joy of living generously.
Learn the keys to strong friendships.
Overcome hesitations about inviting people into your home.
Experience the freedom of forgiveness.
Grasp your identity as God's beloved child
With six short, easy-to-read chapters, this book is perfect for small group or personal use.
Drawing from her own life experiences and the stories of others, Amelia takes a closer look at doing life together according to God's plan. Discover the joy of doing life together with God, friends, and the community around you.
Now available at these sites:
Or you can find the book at Family Christian Stores, Lifeway, Baker Book House (Grand Rapids, MI) and Parable Christian Stores.