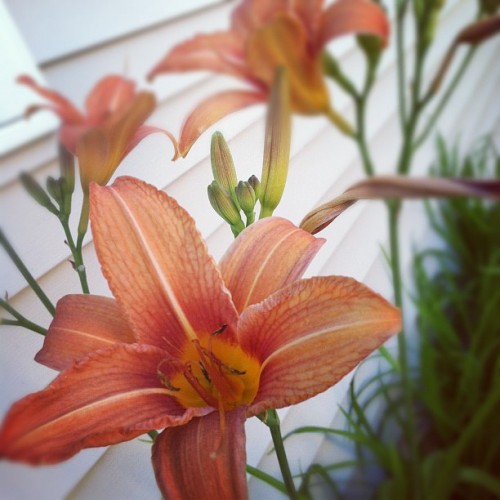 I woke up to birds chirping this morning and the sun shining. Those are big deals around here, considering last week we had rain, snow and hail all on one day. I dug in the dirt in my garden this weekend. Even planted a few seeds. I'm reminded that the seasons do eventually change, and new life springs up again, even if it takes longer than we would prefer.
Speaking of new, do you like my shiny new website? Kedron had been working on this for awhile, and I just love it. If you haven't checked out the home page, it's my favorite.
Also new, did you see the book trailer that Match Frame Creative made? This is the final product from our video shoot at Ella's a couple weeks ago. I can't find words adequate to express my thanks to Match Frame, Ella's, and my dear precious friends who gave me an afternoon of their life. Working with insanely talented people is such an inspiring privilege. Whether it's the way Ella can take turkey and avocado and bread and make it taste like heaven, or seeing how John and Jay from Match Frame can calm a roomful of nervous women and then take hours of footage and edit it down to two awesome minutes, or how each of my friends in their own unique and creative ways serve the communities around them — it all makes me want to grow my own skills and create and serve with everything I have.
Please share this video with your friends. Even better, please share it with your friends and then invite them to join you for coffee (or tea, or water) and discuss the book together. Tomorrow I'll post on how to host your own coffee break. I've been hearing from women who are going through the book with friends and neighbors, and God is doing an amazing work!