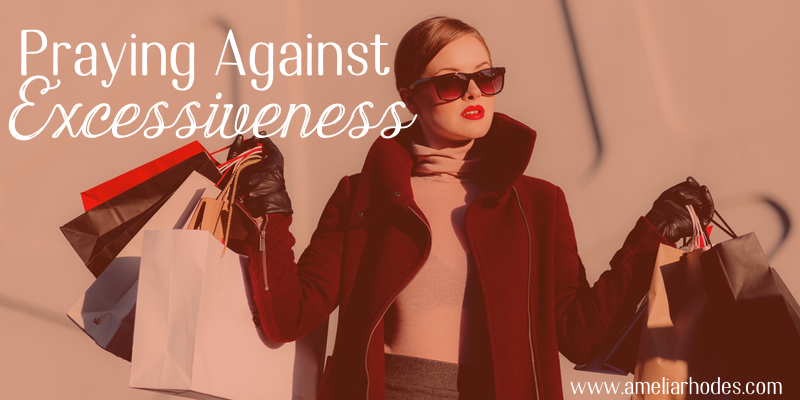 I sat on the treadmill, elbows resting on  knees, fists supporting my head. Cold from the basement floor seeped through my knitted slippers, turning my feet numb. Numb. That's how I felt.
I faced two floor-to-ceiling metal shelves overflowing with stuff.  A basket of mismatched knitting needles had spilled at my feet. Three tubs bulging with yarn sat next to the shelves. A large gray plastic tub sat half open, the lid unable to stay closed due to the unfinished sewing and knitting projects spilling over the edge. Scrapbook paper filled one entire shelf. An expandable file had expanded past its limits with scraps of leftover paper, sorted by color at least. Three tubs of fabric scraped the ceiling on the top shelf, and 3 sewing machines sat on the shelf below them.
I hadn't sewn, knitted, or scrapbooked in years. I had hauled most of this stuff from Florida, to a rental unit in Michigan, then into this basement. Where I had never touched it.
How did it come to this – a mini craft store taking up half my basement?
[tweetherder]I knew I had to purge. But it meant so much more than just getting rid of the stuff.[/tweetherder]
Removing these things from my basement meant fully accepting my new phase in life. These things were no longer "me." They had never truly been "me," but for awhile I had found my identity and purpose in these activities.
When I was a young mom battling anxiety and panic, I found solace in the rhythmic clicking of knitting needles and the slow orderly creation of stitches. It was the only thing that felt neat and tidy in that tumultuous season.
Sewing had become a way to serve. I hemmed friends' pants, fixed zippers, made curtains. One evening during a monthly pizza party at our home, I looked around and every family held something I had made: a toddler in a fleece bib, a baby wrapped in a blanket, a mom hauling a bag…all things I had crafted with love for them.
But that season was over. I hadn't touched those crafts in years. Yet I clung to the stuff.
My ways of serving had changed. I was now filling my time writing and speaking. Yet my shelves still suffered under the weight of all this stuff.
[tweetherder]It was time to let go of the excess. It was time to admit this stuff did not define me. [/tweetherder]
It was time to embrace who I had been called to be.
And that meant letting go of the old.
I thought: What if I need it? What if I get the urge to knit a baby blanket?  Oh wait, there's one I started 5 years ago for a friend whose baby is now in kindergarten.
Our pastor had started a sermon series called Satisfied. He'd urged us to let go of things we no longer used, prompting us that we should find the rightful owner of them.
I looked at the boxes of yarn and knew my mom's charity knitting group would take that yarn and turn it right around into hats for preemies and families in need.
I knew those boxes of fabric could be turned into quilts to keep someone warm this winter.
But not if it all stayed in my basement. In my basement it would just eventually rot and be useful to no one.
So I sorted and stacked and gave it all away, keeping just a small tub of yarn and fabric and 2 sewing machines. The recipients were so appreciative.
[tweetherder]The gift of my excess met a need for them and  those they serve.[/tweetherder]
I sat on my treadmill and cried when it was over, a sort of mini-funeral for that season of my life.
[tweetherder]I admit, clinging to the stuff had become a fallback, a security blanket, a safety net. [/tweetherder]
If writing didn't work out, if speaking events ended, I could always knit and sew and scrapbook again. Letting go meant fully embracing this unknown future.
I haven't looked back. If I need a scrap of paper or fabric, I go buy just what I need and no more.
Little did I realize that in scaling back my excess and refusing to buy more than I need, God was preparing my heart to scale back in bigger ways, in ways that would free up much more of our money and time to serve our community, in ways that we are still learning and growing from. That unknown future, is so worth walking into.
But we must let go of the past. Sometimes, that means clearing out a basement and letting someone else benefit from our excess.
Free Download:
I'd love to send you the prayer on the topic of Excessiveness taken from my book Pray A to Z: A Practical Guide to Pray for Your Community. It's easy to get caught in the commercialism our culture parades during this season.
To get the download:
If you are on my e-mail list, scroll to the bottom of this message and you'll find the link to download this prayer.
Not on my email list? Subscribe here, and you'll get it emailed to you right away.
Related Resources:
Satisfied: Discovering Contentment in a World of Consumption by Jeff Manion. This book and the sermon series was life changing for our family. In fact, if you know our story, this was the beginning of how we ended up moving, selling our house, and journeying into the unknown.
Pray A to Z includes prayers on the topics of excessiveness, finanances, and generosity – all directly related to this topic.
*Affiliate links used in this post
*Photo Credits:
freestocks.org
Annie Spratt
Save
Save
Save
Save
Save
Save
Save
Save
Save
Save
Save
Save