A few weeks ago while we were in South Haven, Michigan, we stopped into the Olive Cart, who according to their website, are "purveyors of superb flavored olive oils, balsamic vinegars and olive products."
According to me they are, "Oh. My. Word. The most amazing store filled with balsamic vinegars, olive oils, and lots and lots of yummy samples!!"  Trust me, it's all rather exciting. I still can't believe that I only walked out with two bottles, but they are two bottles of amazing-ness.
Exhibit A: On the left, a bottle of Blood Orange Olive Oil. My heavens. Use this in stir fry or replace all or part of the oil in baked goods (like brownies) with this. Delish! On the right, a bottle of Garlic Cilantro Balsamic Vinegar. Forget your fridge full of salad dressings. Use this instead! If you don't live anywhere near South Haven, Michigan, you can order bottles of deliciousness on the Olive Cart's website.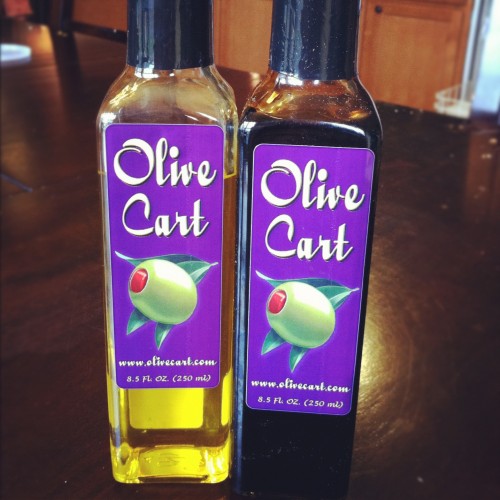 I used the Blood Orange Oil in my favorite Chocolate Chip Zucchini bread (courtesy of Ann Kroeker), and it was all I could do to not eat the entire batch By. My.Self.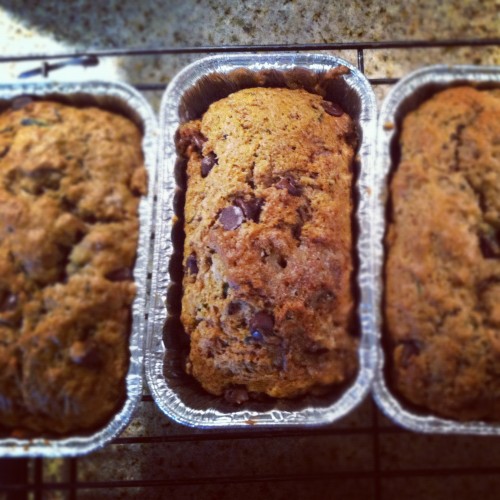 Next up, I plan to use the Blood Orange Oil in my favorite brownie recipe (which is also from Ann and happens to be somewhat healthy, and again uses zucchini!).
(Many thanks to Ann for hosting Food on Fridays!)