I'm super excited to be over at She Sparkles today with my friend Cindy Bultema. We're talking about body image. Please come join the conversation!
From some friends:
Cheated, by Erica Stidham – great thoughts on how comparing ourselves to others hurts us
What if this Defined a Woman Instead, by Culture Rebel – great thoughts on womanhood and teaching our daughters a different way than what the media says.
Creating the Best Summer Ever, by Cindy Bultema – practical tips for planning your summer, involving the kids and helping to avoid squabbles!
It's Time to Stand Up, by Cindy Johnston – on being a light, even when it's hard, as in when your kid is getting bullied on the bus hard.
From the Farmer's Market: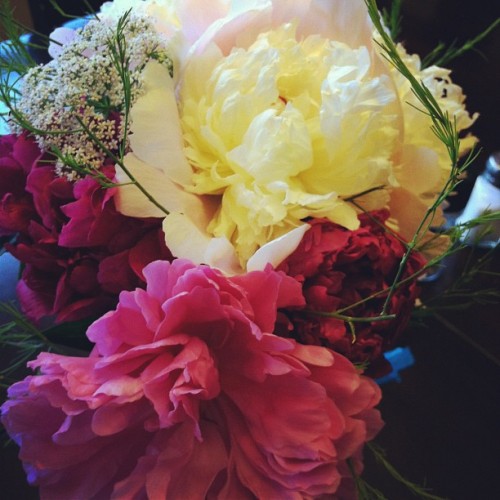 a birthday bouquet that smells so sweet!
A table full of red, ready to eat!
From my garden: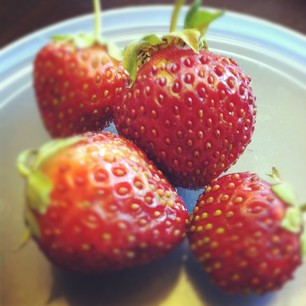 A handful a strawberries, with many more to come!
From the Front Yard: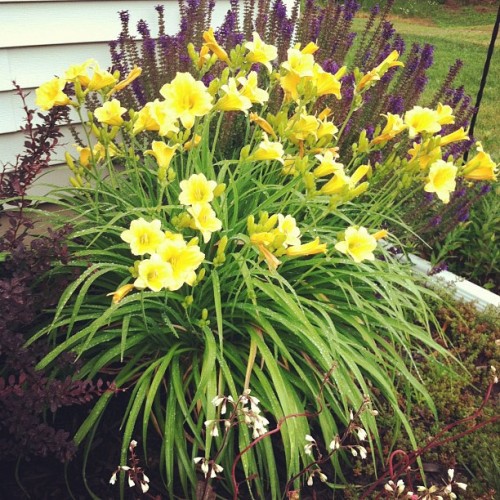 Flowers in full bloom!
From my bookshelf:
Confession, I totally devoured Veronica Roth's Divergent and Insurgent. I may also have started to stalk her on the internet. She also happens to be a Christian, and while the books are not "Christian" novels, she weaves a minor spiritual thread through the story.
I've started Anne Lamott's Bird by Bird on several occasions. I finally broke down and bought it. She makes me laugh.

What have you found this week that was helpful or enjoyable?