Welcome to birthday bash day 2!! You can still enter to win yesterday's give away for a copy of Susie Finbeiner's novel Paint Chips! Today, you can also enter to win a copy of "He Loves Me" a dvd from Day of Discovery featuring the story of Cindy Bultema at the bottom of this post!
Have you ever felt empty and alone? Like no one could possibly love you? That you've made too many mistakes to ever be forgiven? Is there someone in your life for whom your heart aches who is running down a destructive path and you think he or she will never come back?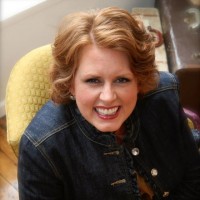 I'd like to introduce you to my friend Cindy Bultema. She has a life story to tell that I think will encourage and inspire you. Cindy knows loneliness, the feelings of being "un-lovable," and the heartache of incredible loss.
Cindy attempted to fill the emptiness in her life and the loneliness in her heart. As she says, "You name it – I tried it – food, men, alcohol and shopping."
She ended up as a single mom and an addict who overdosed on cocaine.
But instead of that being the end of her story, it was just the beginning.
This past year, Day of Discovery aired Cindy's story of redemption and how she came to know God's love for her. This is her story. (You can also read Cindy's written story, here on her website.)
This year, Cindy and Discovery House Publishers will be releasing a women's Bible study titled "Red Hot Faith." Check out this post for more information. It's going to be fantastic and life-changing!
Cindy is giving away 2 copies of her story "He Loves Me." To enter the drawing, please leave a comment on this post. I will draw a winner on Thursday!
Here's how you can earn extra entries, be sure to let me know in the comments that you've done these things:
1. Tweet this post to your followers:
Enter to #win a copy of @Cindy Bultema 's incredible story "He Loves Me" via @amrhodes http://www.ameliarhodes.com/?p=3799
2. Share this post on Facebook (you can use the buttons just below this post).
3. Like my page on Facebook.
4. Like Cindy Bultema's page on Facebook.
I will draw a winner on Thursday!