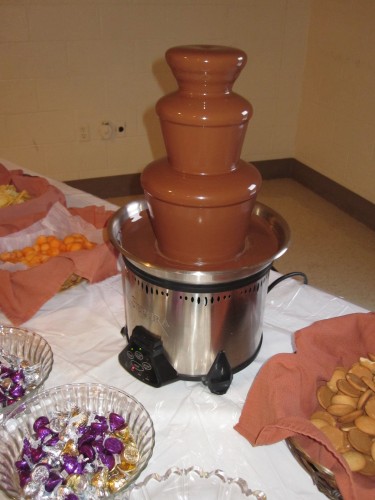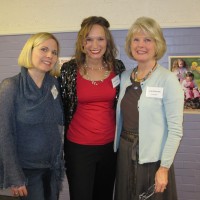 Tuesday evening I had the pleasure of sharing with the women at Walloon Lake Community Church in Northern Michigan about "Spreading the Aroma of God's Love." This was one of the most FUN women's events I have ever been to, and the planning committee did such a fantastic job. If you're ever looking for a theme for an event, may I suggest a Chocolate Extravaganza?
The local high school's culinary class made all of the desserts, and everything was amazing. These kids are going to be incredible chefs someday. From cheesecake to truffles to the chocolate fountain, it was a simply sweet evening of treats! The servers were husbands and men from the church dressed in tuxedos and suits. They were so handsome and had such servant hearts!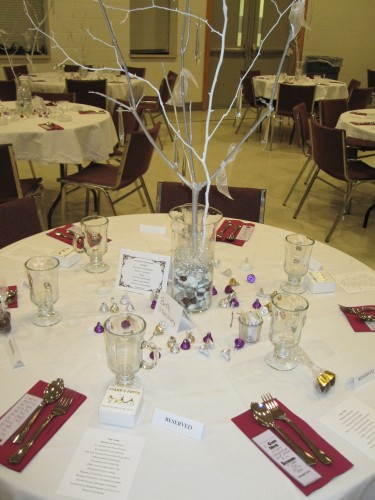 My friend Hilary and her Mom Julie led the planning committee. Can you believe that Hilary and another gal hand painted all these twigs? They made for magical center pieces on such a snowy evening! I brought a few home to use as decorations and reminders of these special women.
Gaeyle provided beautiful music and closed out the evening with the precious song "Lamb of God."
What a pleasure to meet so many wonderful women and have the opportunity to share some of my favorite stories and thoughts from God's Word. Thank you for inviting me to spend the evening with you, precious sisters!
In other news, I'm preparing my first ever monthly newsletter. I'll be sharing some stories that I won't share anywhere else! If you'd like to receive these stories as well as news and updates, please enter your e-mail address in the box below. Thank you!