[pinit]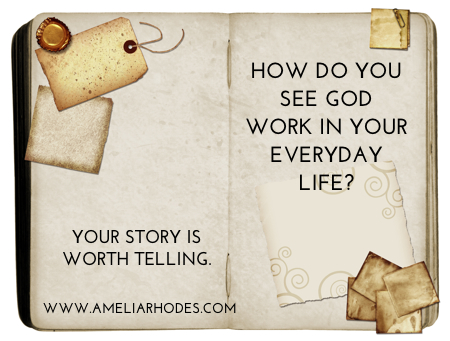 Many thanks to Amy Sullivan for inviting me to participate in the World Book Blog Tour. Be sure to check out Amy's writing and her upcoming book here. Her book on generous living releases in September! I'm certain you will love her!
What am I working on?
Since Isn't it Time for a Coffee Break? released many of you have been asking what's next. I've been pondering an idea for a couple years. Last summer, I scratched out 25,000 words of stories. I wrote about jealousy and patience and prayer and weeding out things that keep us from Jesus. Then we found out my husband, Kedron, had cancer. After a year of ups and downs, I've started to sit down in my brand-new office space and pick up this project again. The theme is growing our spiritual life in the ordinary. In the midst of our routine, everyday life, I believe we have thousands of opportunities to grow closer to God. When we grow in the ordinary, we have a solid foundation to stand on when the extraordinary comes – whether it's extraordinary challenge or success.
I'd love to hear from you about this topic. What frustrates you day in and day out? How do you keep your relationship with God fresh? Or how do you struggle to stay close to God? If you'd rather not leave a public comment, feel free to e-mail me at amelia (at) ameliarhodes (dot) com. If you receive these posts in your e-mail, you can just hit reply.
How does my work differ from others of its genre?
I love stories. Everyday, ordinary stories. While many books exist about growing our faith during trials and times of challenge, I want to focus on the everyday, small moments of life. I think as we share our ordinary stories of how God is working in small, and sometimes big, ways in our everyday experiences, we all become more aware of His presence in our lives.
Why do I write what I do?
I have a few friends who keep trying to convince me to write fiction. I can't seem to make things up. Since I was a small child, I have this incredible ability to remember events and stories in details. My mom often asks, "How do you remember these conversations and things that happened?" I have no idea. I'm terrible at journaling consistently. But my brain is always recording events. I believe every person has an interesting story to tell. You, your life, it's interesting and someone needs to hear your stories. I write what I do in hopes that as I share my stories, some of your stories will make sense and that you'll see God in your everyday life too.
How does my writing process work?
I'm constantly writing in my head. I really wish someone would invent a mind recorder that I could just download to my computer. Not all my thoughts. That would be scary. We would definitely need a start and stop button. I scratch words and phrases on napkins, in 9 million notebooks, and in my phone. I've even been known to repeat phrases over and over so I will remember them until I am able to stop and write them down. By the time I sit down to write at my computer, I've composed much of the story in my head.
I need something warm to drink (coffee of course!), and I spread the 9 million papers and journals and napkin-notes all around me. I think Kedron set up a space for me in the basement because I was invading the kitchen table and it would be covered in paper and books. During the school year, I write as soon as the kids head to school, and often have one day set aside a week for nothing but writing. During the summer? Well, anything goes – a minute here, a minute there.
Next stop on the World Blog Book Tour?
Next stops on the tour are my friends Brenda Yoder and Susie Finkbeiner. They are both working on projects I think you will love. Brenda is releasing an e-book for moms on Balance, Busyness, and Not Doing it All. Who doesn't need that? And Susie has a couple novels out, Paint Chips and my Mother's Chamomile, and more in the works. Be sure to visit their blogs next week Monday, July 21 for their stop on the tour!
illustration courtesy of ba1969 on freeimages.com. text added by amelia