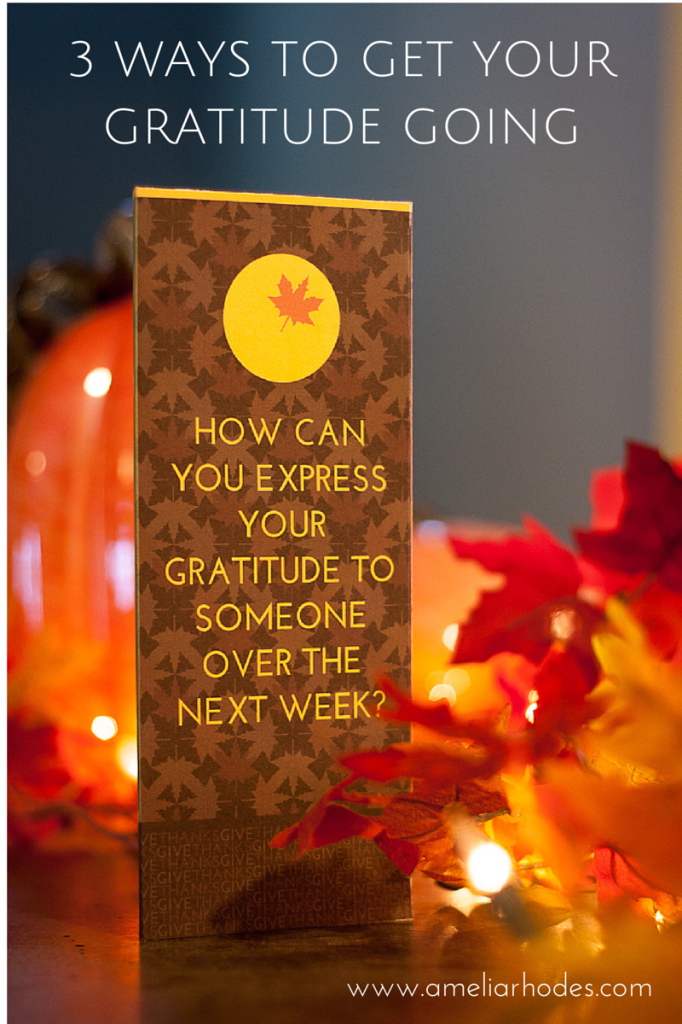 Sometimes, I don't feel like giving thanks in all things. Some things are hard and frightening, and I just want to worry about how it's all going to work out and what I will do when it doesn't. (Control problem? Why, yes!)
Looking for something to be grateful for while facing cancer? Nope. While dealing with kid struggles? I'm too busy trying to figure out how to fix this problem.
But if there's one thing I've learned over the past year of challenges, it's this:
We give thanks not because our situations are good, but because our God is good.
Give thanks to the Lord, for he is good; his love endures forever.1 Chronicles 16:34
And if we are looking for Him, we will see Him, even during the hard times.
Does expressing gratitude make the problems go away? No. We still have the shadow what-if-cancer-comes-back looming over us.
What does gratitude do?
It helps us see provision in the midst of problems.
It helps us see blessing in the midst of the burden.
It moves us to acknowledge the good in the midst of the bad.
Gratitude changes nothing, and yet it changes everything – because it changes our focus to God and others instead of ourselves. It changes our hearts.
These three questions helped me find things to be grateful for even during trials.
How have you seen God provide for you this year?
My biggest battle this year has been slaying the anxiety dragon. I remember sitting in the hospital waiting room, staring at the clock on the wall. When the hands clicked into 11:00, I knew that Kedron was under the knife, getting cancer removed from his body. A deep calm settled over my spirit. What should have been one of the most anxious days of my life is marked by the greatest peace I've ever experienced. Every day since then, when I start to spiral into anxiety, worry, and fear, through His Holy Spirit, God gently reminds me that He is always with me, no matter what happens. Through sermons, friends speaking truth into me, and His Words in the Bible, He has not allowed me to sink back into the dark hole of anxiety that swallowed me for so many years.
Who has blessed you this year?
We have been blessed by so family and friends supporting us over the past year. One memorable weekend occurred last spring. We traveled to Florida, and it was the first time since moving back to Michigan five years ago that we really had time to reconnect with our Southern friends. They gave up an entire weekend to spend with us. They planned a potluck dinner, an afternoon at the park, a morning breakfast with just the girls, and a game night for the guys. I couldn't believe how much they crammed into a weekend. After the winter we'd had, their care for us was a precious gift, a healing balm.
How can you express your gratitude to someone over the next week?
As the year closes, I find myself sending more text messages, more e-mails, writing notes, and posting cheery thoughts on Facebook walls. If someone has said or done something that has encouraged me (even if it was months ago), I'm letting them know! The exercise has reaped so much joy.
How do you express gratitude during hard times? Have a great Thanksgiving!