I love history. I especially loved great stories of brave women missionaries when I was growing up. I read countless books about Amy Carmichael and Elizabeth Elliot and Corrie ten Boom.
Somehow, I didn't know about Gladys Aylward, but my friend Amy Sullivan fixed that.
Amy is writing a delightful series of books for young girls called Gutsy Girls–Strong, Christian Women Who Impacted the World. Book One is about Gladys Aylward, a woman who fought all odds to serve the people of China. Her story is one of courage, bravery, and even includes being a spy! As a mom, I can't tell you how much I adore what Amy is doing. I'm always looking for strong, positive role models for my own 10 year-old girl.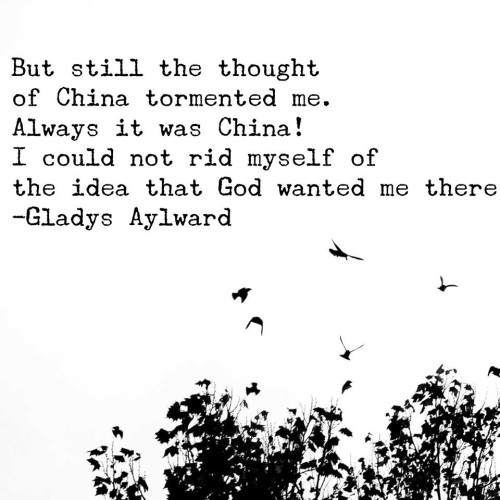 Gladys was truly a Gutsy Girl.
Amy Sullivan partnered with artist Beverly Ann Wines to create this delightful book. The young girls in your life will love learning about true courage and bravery from Gladys' life. The story is intriguing and written perfectly for the lower elementary girl to read on her own. For younger girls, it's a great story to snuggle up and read together. Talk about a conversation starter!
And the illustrations are just wonderful. Beverly's illustration of this book reminds me of the classic Amelia Bedelia, which happens to be another one of my favorites. (For obvious reasons of her name and her humor!)
The book is available now on Amazon, and Amy is offering an incredible lineup of freebies for anyone who orders the book by this Friday, September 25.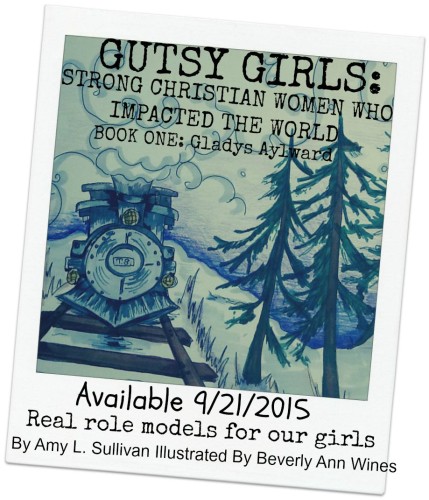 Order by Friday, September 25, 2015 and receive:
1. A PDF of Gabfest, conversation starters for girls. Simply open-up the PDF of Gabfest and print it. Later this fall, Amy will sell a printed version of Gabfest from her site, but for people who order Gutsy Girls early, Gabfest is free, free, free! Here are a few sample cards. (P.S. I know the guy who designed these cards, and they are simply ADORABLE. *hint: he lives with me…we share a last name…)
2.  You will be entered to win one of two Live Gutsy paintings completed by the illustrator of Gutsy Girls: Strong Christian Women Who Impacted the World, Beverly Wines.
3.  You will receive a PDF of a five page enrichment packet which includes activities to extend Gladys' story long after you finish reading the book. This packet of enrichment activities is perfect to use with Sunday School classes, students who are homeschooled, small groups, or at the kitchen table with your own kiddos.
HERE'S HOW TO GET THE FREE LOOT:
Go to Amazon and order either an ebook or a paperback copy of Gutsy Girls: Strong Christian Women Who Impacted the World.
Email Lisa at LisaVanEngen@gmail.com by Friday, August 25th, and let her know you purchased a book. We are using the honor system, friends. No need to send Lisa the Amazon receipt. She just needs to hear from you via email. Again, you must email Lisa for the freebies or we won't know you purchased a book.
Lisa will send you the shockingly amazing freebies. The winners of the Live Gutsy paintings will be announced via social media on Monday, September 28th.
Amy L. Sullivan is the author of the picture book series Gutsy Girls: Strong Christian Women Who Impacted the World and the nonfiction, parenting book When More is Not Enough. Amy loves sweet tea and despises okra. Connect with her at AmyLSullivan.com.
I know you will enjoy the Gutsy Girl story of Gladys Aylward! Who are some of your favorite Gutsy Girls?