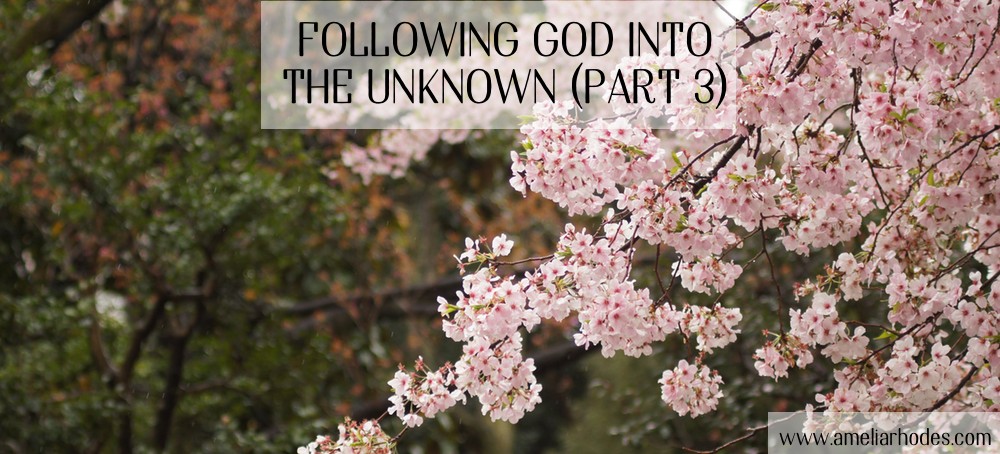 I spent five months wondering if we made the right move. (You can read Part 1 and Part 2).
I've secretly wondered if this was all a crazy dream we were chasing. Maybe we should have just played it safe and stayed where we were instead of risking so much and leaping into the unknown.
I had no idea how the bigger story was being woven in the midst of our unknown.
On an unseasonably warm December day, I stood on the cement steps outside our historic, temporary home for the next six months.  I listened as our new landlord gave a bit of history about the house. Years ago, it had been turned into a 2-family home, and the 900 square feet, 2 bedroom, 1 bath first floor unit was an answer to our prayers.
"We're just so happy to have someone here for the winter," she'd said. As she told me a little bit more about herself and her husband, a warm feeling rushed over me.
"This is special," a little voice seemed to whisper. "It's a gift."
At the time, I thought the gift was nothing more than the blessing of a safe place to land for six months in the exact location we desired and the blessing for our landlords of finding tenants in December.
None of us realized the bigger story that was forming.
We suspended the house-hunt until spring. No one sells during the winter in Michigan.
March 1 rolled around and I began searching real estate websites every day. For lack of a better term, we felt God calling us to live in a very certain part of town. We had marked out this area east of the river and north of Main Street. For perspective, our desired part of town was only .11 square miles.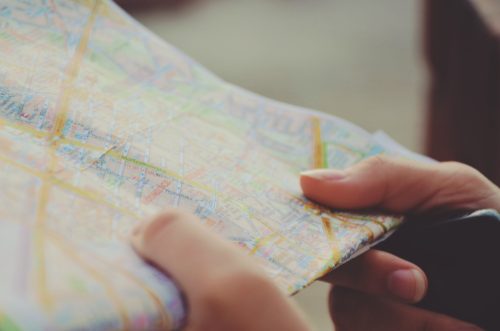 For whatever reason, we were inexplicably drawn to those 12 blocks of town. When the rental came available, we couldn't believe we would be able to rent in that exact location. It would give us a chance to "try out" the area. It also happened to be the only rental available at the time.
Yet, as spring slipped away, only one house was on the market in that neighborhood–a small, yellow 3 bedroom home with one bath that needed an insane amount of work. We had walked through the house a couple times. Kedron channeled his inner Chip Gaines and had all kinds of ideas for how he could fix it up.
I tried to have a good imagination, but alas, I am no Joanna Gaines. I couldn't see it working. The third "bedroom" was actually an attic poorly converted to a bedroom that you accessed by stairs that might as well have been a ladder through another bedroom. One bedroom was so narrow that I wasn't sure a twin bed would even fit in the room. (I think that room used to be a bathroom.) The one bathroom had a shower that a full grown adult couldn't even stand up in because of the low ceiling. The floor sloped so badly in the kitchen that when I walked, I felt tipsy.
The location was great, the lot was nice, but I had no idea if you could ever make the house functional for a family. Yet it was the only house for sale in that area. Kedron was determined it could work for the right price.
Honestly the place terrified me. In exasperation one day I said, "I'm just going to pray it sells so that it's not even an option!"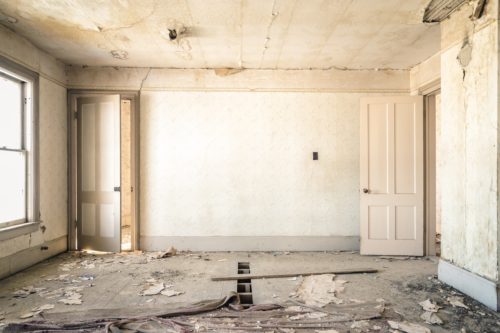 He chuckled. The house had been for sale for over a year. For good reason, obviously. Then a couple weeks after my declaration, we noticed the for sale sign was gone. Someone had bought it.
"Looks like you got your answer," Kedron said. I felt badly. Only a little though. Now there were no houses for sale in those 12 blocks. What if my hesitance had cost us the only house that would be available?
We walked through every house that came on the market that was close-ish to that part of town and within our designated price range. And by every house, I mean two.
One had moldy walls, a crumbling foundation and gaps in the walls.
The other one had 2 bedrooms, one small bath, a roof in disrepair, and was on the higher end of our price range.
April 1, I posted on Facebook for an April Fool's joke that we were looking for houses in Ohio near my parents since none were available in our small town in Michigan. Everyone believed me. I guess my joke contained too much truth.
"What's Plan B?" I asked Kedron one evening in mid-April. Time was ticking, and no new houses were coming on the market.
We just stared at each other. There was no Plan B.

To be continued tomorrow…
Photo credits: Don Kawahigashi, Sylwia Bartyzel, Nolan Issac (all from Unsplash)