Congratulations to Rachelle Craig who won the giveaway for Cindy Bultema's new book Live Full Walk Free.
My daughter turned 12 this month. Have mercy. How did that happen?
As I watch her work to spread her wings, and struggle with various insecurities, it's often like looking in a mirror.
These in-between-years are so delicate and can determine a girl's direction for years to come. If you know a girl in this age group, please, please, please speak life into them every chance you get. You never know what kind word of belief or encouragement she will remember when she's 40.
I am thankful for the great authors and organizations who are speaking into the lives of my tween daughter and her generation and pointing them to the truth of God's love for them.
Here are 3 of my favorite tween girl resources, AND a giveaway for each item. Follow the instructions in the Rafflecopter widget at the bottom of this post to enter to win one of these 3.
1. GEMS Girls' Club's Shine brightly and Sparkle Magazines
GEMS is an international organization bringing the truth of God's Word to girls, whose mission is "to help bring girls into a living, dynamic relationship with Jesus Christ." Their vision is "to see girls around the world actively and enthusiastically expressing love for God and others."
In addition to clubs that meet weekly throughout the school year in churches across the globe, GEMS produces 2 monthly magazines:
SHINE brightly is for girls in grades 4-8 with a mission to equip, motivate, and inspire girls in grades to become activists for Christ.
Sparkle is for girls in grades 1-3 with a mission discover who God is and how He works in their lives.
Over the summer, I had the joy of working as the guest editor for the January issues of SHINE brightly and Sparkle Magazines. Can I just say how FUN this was?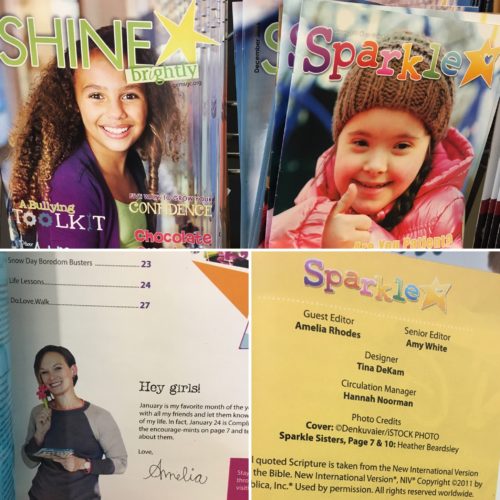 With articles teaching God's truths about friendship and justice through fun stories about animal friends and old bridges in Europe, plus facts about fair trade chocolate, these issues were a blast to research and write.
Each issue features real girls on the cover and in the articles – not photo-shopped girls made to look older than they are. I LOVE this. The magazines are for all girls, whether they're in a GEMS club or not!
Learn more about GEMS here, find a club, subscribe to the magazines, and writers, check out their writer's guidelines!
GIVEAWAY: I have copies of the January issues of both SHINE brightly and Sparkle to giveaway, plus I will give away a one year subscription to one of the magazines to one reader for the girl in your life! Enter using the Rafflecopter widget below! If you have a daughter, granddaughter, niece, neighbor or friend with a girl in grades 1-8, a subscription to one of these magazines would make a meaningful gift!
2, Love, Lexi: Letters to God, by Sherry Kyle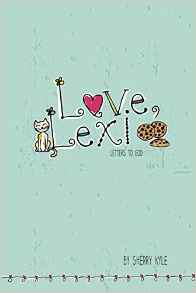 Love, Lexi is a unique devotional with a fictional story combined with a devotional and journal to allow readers to watch Lexi learn to seek God first above all else, while writing their own letters to God. Love, Lexi draws young people into Lexi's life as they contemplate their own place in God's eyes.
I gave this devotional to my daughter for her 12th birthday. She sat down and read through the entire book in a couple days. After reading all the fiction stories, she began to go back through and thoughtfully work through the journal pieces.
My daughter says:
"I love this book because it has Lexi's stories about real-life situations with tough people, and it helps me know how to deal with my real-life situations with tough people as I go through middle school. The book encouraged me to pray about different things each night and what I'm thankful for and what I need God's help with. The journal prompts help me pray and think of things I haven't thought to pray about even though they've been on my mind. Love, Lexi helps you feel like you're not alone with tough situations."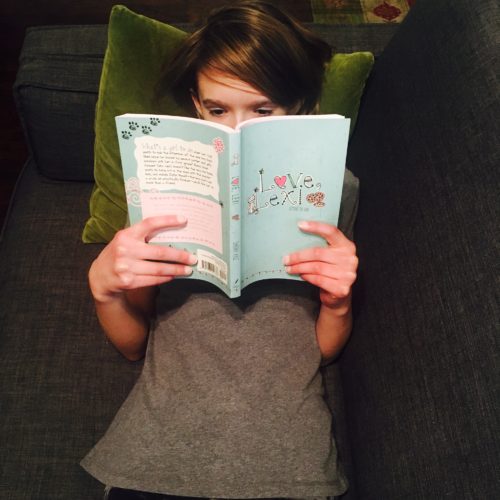 Author Sherry Kyle has a passion for reaching tween girls with the truth of God's love for them. Learn more about Sherry here, along with her other books, including the Girl's Guide to Life.
GIVEAWAY: Sherry has graciously offered to give away one signed copy of Love, Lexi to a reader! Enter using the Rafflecopter widget below. The tween girls in your life will love this book!
3. Gutsy Girls: Strong Women Who Impacted the World book series by Amy Sullivan and Beverly Ann Wines
Author Amy Sullivan also has a passion for reaching tween girls and urging them to be brave and follow God wherever He leads. She says, "Girls need heroes. Why not introduce them to women who are smart, bold, courageous, and who love Jesus?"
Gladys Alward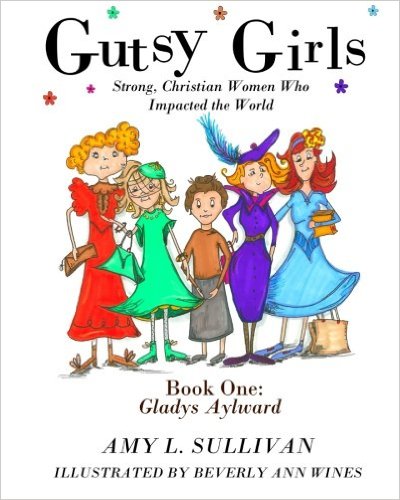 (Book 1) wanted to tell the people of China about Jesus, but others said she was "too old" and "not smart" and that China was "far too dangerous." Gladys ignored these words and set out on an adventure.
Corrie & Betsie ten Boom (Book 2) risked their lives to assist Jews and underground workers. The ten Boom sisters showed the world faith and forgiveness triumphs over evil.
Fanny Crosby (Book 3) blinded shortly after birth, is well-known as a gifted hymn writer. However, she also spent much of her time serving others–creating pills to help fight cholera, living in one of New York City's worst tenements, and giving away almost all the money she earned.
I've gifted these books to the girls in my life. I gave my nieces the whole series for their birthday and they gave the books two thumbs up. What more endorsement do you need? Learn more about Amy and her books here.
GIVEAWAY: I'm giving away one Gutsy Girls book, your choice of book! Enter using the Rafflecopter widget below. And be sure to check out all 3 books for the young girls in your life.
Do you have a favorite book, magazine, blog or resource for girls in this age group? I'd love to hear what great resources you've found!