Moms are some of the busiest and most amazing people on the planet! Amelia's story "Why I'll Never Be Volunteer of the Month" is featured in Chicken Soup for the Soul: The Multitasking Mom's Survival Guide: 101 Inspiring and Amusing Stories for Mothers Who Do It All
. Hilarious and heartwarming, this book will uplift any mom and let her know she's not alone!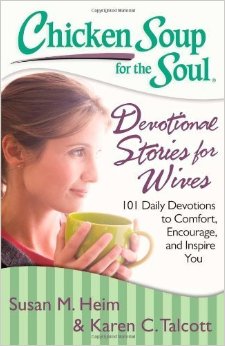 Amelia's story "Emergency Room" prayer is featured in Chicken Soup for the Soul: Devotional Stories for Wives: 101 Daily Devotions to Comfort, Encourage, and Inspire You.
The story revolves around answered prayer during an overnight emergency room visit with her husband. This book is filled with encouragement from God's Word and stories from women who love God and their husbands.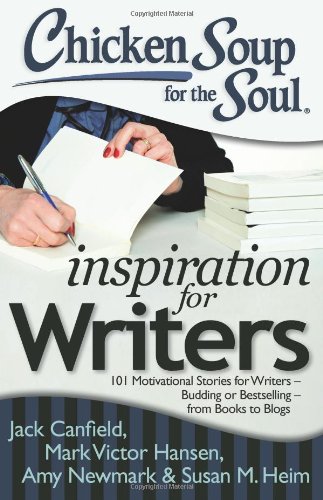 Amelia's story "The Surprise Party" is featured in Chicken Soup for the Soul: Inspiration for Writers. While writing her first full-length book, a group of friends threw a surprise party to encourage Amelia through the last few months of the writing process. It was a night to remember! This book would make a great gift to encourage the writer in your life to believe in herself and keep going.
Amelia is featured in Chicken Soup for the Soul: Here Comes the Bride
. In the book, she shares the story about her dad and the special handout he made to give to all of the guests at her wedding. The book is available now through Amazon or at your local retailer. This would make a great gift for the bride-to-be in your life.
Amelia has re-created her dad's handout, and you may download it for free, either in Word format that you may edit for your own purposes, or as a PDF. To download, click on the link below.
Word version – dad's handout
PDF version – dad's handout
Here is the handout graphic and text: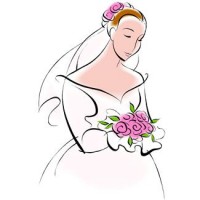 I am the Father of the Bride.
I watched my daughter learn to walk and ride a bicycle. I bandaged scraped knees and let her cry on my shoulder when she was hurt. When she learned how to drive, I sat in the passenger seat while she drove around the county.
It was my responsibility to provide all that she needed. As I walk her down the aisle today, I will turn that job over to someone else. I am not losing my daughter today, but gaining a new member of my family.
Please pray with me that they will have a happy and joyous life together.