I've often heard this Zig Ziglar quote at business and leadership conferences:
Aim for nothing and you will hit it every time.
I've never been much of a goal setter, which is amazing considering I am an incredibly task-oriented person. I'm the kind of person who makes a list that includes things I've already done just so I can have the satisfaction of checking them off the list. I think I made to-do lists in crayon before I was old enough to write. The scribbles meant: Throw toys all over house. Check. Plaster food on walls during lunch. Check. Dress baby brother like a girl. Check.
But there's something about setting big goals that's scary. To write down that you might do something big, like say write a book, carries a much bigger risk of failure than say, finishing the laundry. Ok, so I fail at finishing the laundry nearly every day, but I still check it off the list. Shhh…
When I started attending writers conferences, like Breathe, a couple years ago, I heard published authors talk about setting goals. Word count goals. Publishing goals. Daily discipline goals.
Gulp. I attended a few of these conferences before I was willing to write down any goals. To set a goal meant to begin admitting to people, "Yes, I'm a writer."
So summer of 2011, I sat down and wrote a crazy goal.
Write a book by April 30, 2012.
I had no idea what topic I would write on or if anyone would ever publish it. But I was going to string a whole bunch of words together about something.
For a couple months I scratched out some ideas. Nothing stuck. I submitted articles. I got rejected. A lot. I even attempted to join a writers group and got accused of doing drugs while writing. I cried. But I kept moving forward.
Then in September of 2011, just a couple months after writing that crazy goal, an organization I had been blogging for, Circle of Friends, contacted me about writing a book. A real book. And their publisher already had a topic and a title. I read the e-mail at least a dozen times before I could believe it. I read the message to Kedron and he replied, "Well what are you waiting for? Tell them yes!" Still, I hesitated out of fear. What if I couldn't really do it? "Shouldn't I pray about it for a few days first?" He scowled at me, "You've already been praying about it. This is the answer. Remember that goal? You've always said you just needed someone to give you a topic. There it is."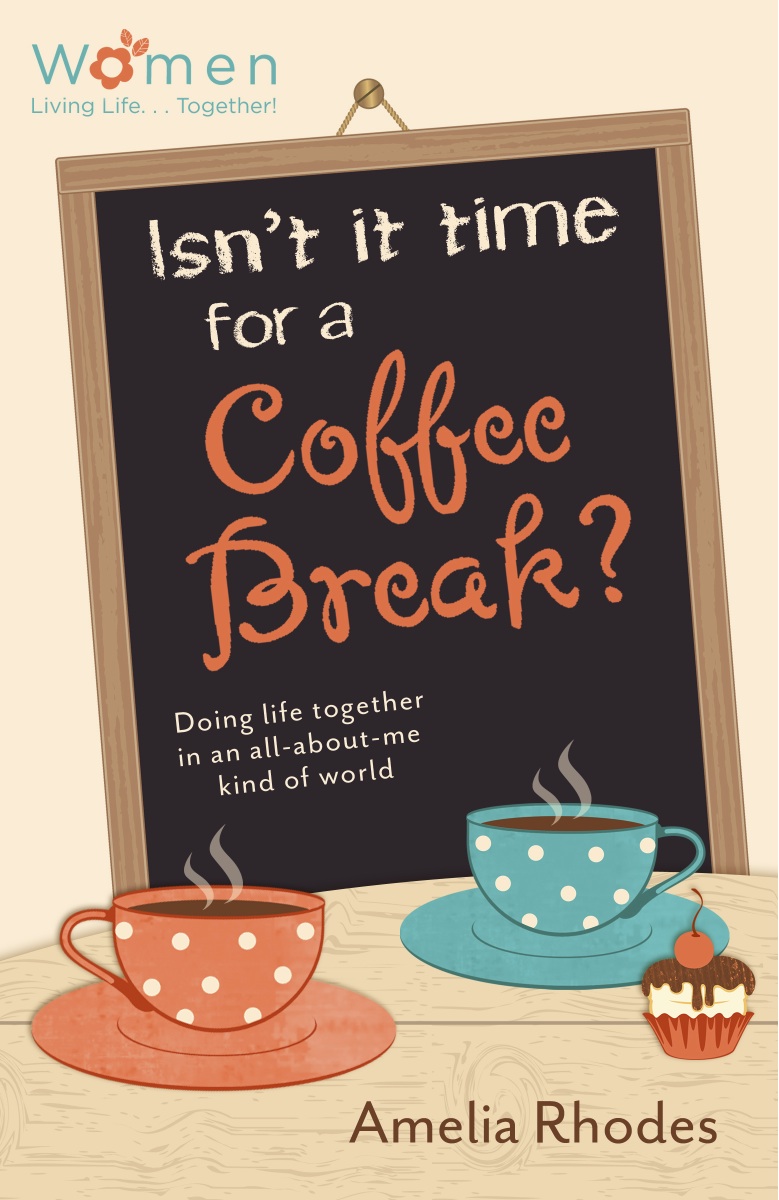 So I agreed to write the book Isn't it Time for a Coffee Break? Doing life together in an all-about-me kind of world. Not only did they give me a topic, it's one I'm super passionate about. (And I happen to love coffee too.) Learning to do life with other people and opening myself up for authentic community has turned my life upside down. I was scared to write it, because I'd never strung more than 1,500 words together on one topic before. But as I began to write and share my stories and the stories of friends, I became more and more excited. I can hardly wait to share it with you! (It releases January 1!)
But this part of this whole book thing still has me shaking my head: I received my contract and the due date was May 1, 2012. Just one day off from the goal I had written in faith having no idea what I'd write about or if anyone would even look at my writing.
It's been a wild ride, and I'm incredibly grateful to share this book with you. In fact, just this week I received the final copy of the book before it goes to press. The publisher has done an incredible job designing it.
If you're thinking about writing, I highly recommend the Breathe Christian Writers Conference October 12-13. This group of writers has been a huge encouragement to me over the past year as I've journeyed into the labyrinth of publishing. In fact, Susie and I will be co-teaching a blogging workshop there. We'd love to have you join us.
So what about you, do you set goals? Have you ever met a goal that you thought was impossible?