Last spring, life took a major turn. After 12 years as stay-at-home mom and freelance writer and speaker, I went back to work part-time in an office. Now I was wife, mom, freelance writer and speaker, and a marketing/communications coordinator for twenty hours a week.
Change is never easy. Even good change. I wrestled with a pile of emotions from deep joy to see God provide and answer our prayers for provision to feelings of  fear and worry that I wouldn't be able to handle it all.
Not to mention all the mom-guilt that just seems to hop on whenever it sees a chance for a ride.
Then my friend Brenda Yoder asked me to be an early reader for her new book Balance, Busyness, and Not Doing It All: Finding Balance During the Busiest Years of Parenting
.

The title alone made me eager to read. The content rocked my newly changed world.
She reminded me that my identity is found in Christ.
Not my roles as mom, wife, writer, speaker, marketer, employee, or friend. Just Christ.
She urged me that I was "born to be, not do."
I'm a doer. Being? Not so easy.
"It's dangerous when women try to be Supermom. Not only do you lose yourself trying, but it's costly to your mental and emotional well-being, no matter if you work inside or outside or outside the home."
And that was only page 21.
The chapter that really shaped my days going forward was "Finding Strengths and Accepting Weaknesses."
Your Creator knows everything about you. There's nothing about you that's hidden from Him. If you believe His Word is true, then you can believe He made the sum of who you are, including your strengths and weaknesses. He desires to use both for His glory. p. 34
Every time I read that, I want to weep. Use both my strengths and weaknesses for His glory?
If you've ever heard me share my testimony, you know I spent most of my life battling perfectionism and the resulting anxiety. I'm about being strong, hiding my weaknesses, and having it all together.
You're an imperfect person. Stop trying to fix yourself. God only created one perfect person, His Son Jesus Christ. He made you beautiful the way you are. p. 35
I highlighted the whole chapter. She goes on to redefined our weaknesses as "lesser strengths" and gives practical tips for letting go of those lesser strengths and asking your family for help in those areas.
I have a LOT of lesser strengths. Unfortunately, cooking and meal planning are two of them, and for some reason, the people in my house want to eat dinner every. single. night.
Learning to let go of my lesser strengths and engaging my whole family in the meal process has rocked my world.
Ask God to meet you in those areas. Surrender them to Him. Put them in His hands. Stop loathing your inadequacies." p. 37
Yes, God will even meet you in meal planning. I promise.
I could go on about how much this book has impacted me. But really, you should just get your own copy (On Amazon
or on Brenda's site).
The last half of the book is "10 Practical Principles for Prioritizing Busyness" which includes topics of marriage, learning to say no, managing your home, the never ending to-do list, tacking the outdoors, and special words for working moms.
To enter, use the widget below for many ways to enter the drawing, or simply leave a comment on this post. I will draw the winner Sunday evening and announce it here next Monday, September 14.
About Brenda: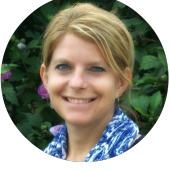 Brenda L. Yoder, LMHC, is an author, speaker, educator and counselor. Her books, Balance, Busyness, and Not Doing It All and Who Do You Say I Am released in 2015. Her ministry, Life Beyond the Picket Fence, can be found at brendayoder.com where she writes about faith, life, and parenting beyond the storybook image. Brenda's also a parenting columnist for 10 To 20 Parenting, Choose Now Ministries, and Whatever Girls, She has a mental health column in her local paper, and has been featured in Chicken Soup For The Soul:Reboot Your Life. She was twice awarded the Touchstone Award for teachers.
When Brenda's not writing, working, or speaking, she's a wife and mom to four children, ages teen to young adult. You can connect with her on Instagram, Facebook, Pinterest, Periscope (@BeyondPicketFenc) and Twitter.