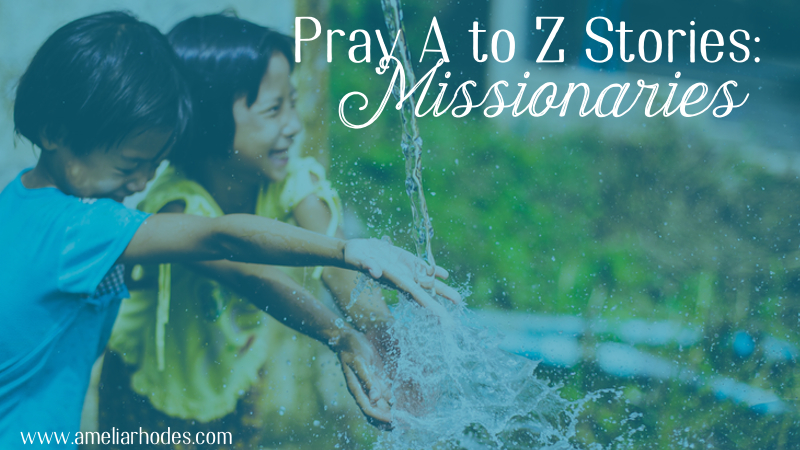 The Pray A to Z Stories series continues with a story from Jennifer, who grew up as a missionary kid. You can catch up on all the Pray A to Z Stories here. We're learning from those who have personal experience with the topics covered in Pray A to Z: A Practical Guide to Pray for Your Community. As we learn from their experiences, we can better learn how to pray. Will you join us?
Story of a Life Between Worlds: A Missionary Kid's Tale

Guest Post by Jennifer Hunter
Childhood
A small community at a mission base, Illuchi, Ecuador. Mom cleaned the cancerous eyes of an old woman with warm cloths. I watched Dad teach men Bible study methods, urging them to grow in character. I sat behind a tree stump, "haggling" with my siblings Jonathan and Cristina, selling plants creations. Jonathan rode his horse with me. We fed rabbits. I learned to read.
Latacunga, Ecuador. Sunday school teachers told me to color inside the lines. I played with friends in Spanish.
Oxford, Ohio, USA. I asked Grandad to wiggle his ears. At church, Cristina and I helped Mom dress American children in Quichua clothing, describing Ecuador to eager-eyed kids—how your friends need to hear about Jesus too!
Pre-Teen and Adolescence
Mountainside villages, Ecuador. Shivering in my (culturally appropriate) long skirt, I stood in dirt floored churches and listened to the Quichua singing, not understanding much. What a relief it was when the singing ended and I could help teach Sunday school in Spanish and play with children who giggled at my white skin.
Dad's ministry transitioned to a city two hours away—to Riobamba. He began to commute.
Chicago, Illinois and Latacunga, Ecuador. Jonathan went to college in the USA. Two years later, Cristina followed. At fourteen, I became the only child in the house. Ecuador changed. Ecuadorian friends and I no longer felt connected; our worlds and education created distance. I developed friendships with fellow MKs. I fell even more in love with teaching Sunday school and kids' club.
Latacunga and Riobamba, Ecuador. The time came to move to Riobamba. We smiled when we thought we'd found a home; frowns deepened as owner after owner withdrew agreements to rent. A painful, surprise eviction from our home of eight years, forced us to rent with a contract for only six months. We were a block away from a children's home; I fell in love with orphaned Romina.
Oxford, Ohio—USA. Grandma had a stroke. Mom returned to Oxford. Three months later, I followed. My social life became a youth group of preppie students who always looked perfect and I sank into cultural distance once more. I asked why sports seemed to trump God. "My writing is the same," I told myself—but it felt like the whole church had forgotten God: I was sickened by resources spent on flat-screened televisions for Sunday school rooms. My gut still remembered the blind orphan I'd been feeding a week before and the desperate eyes of one of my father's students. I was in culture shock— a transition from one world to another. I didn't belong in the USA either.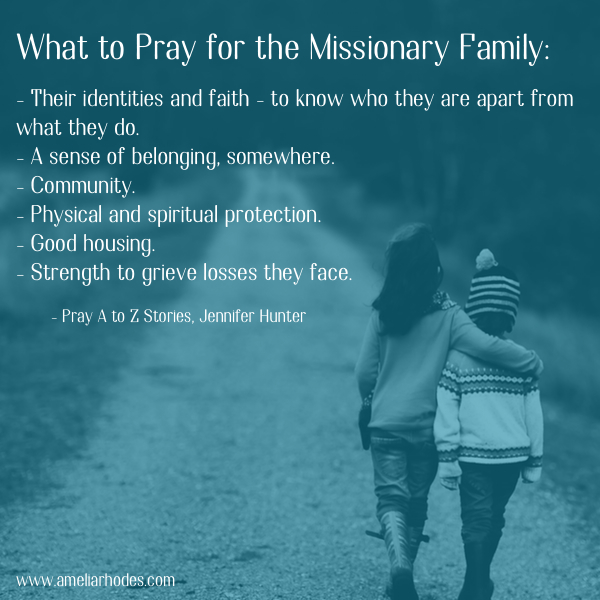 Early Adulthood
Grand Rapids, Michigan—Cornerstone University. I was far away from everything familiar when culture shock faded away. Friendships grew. I fell in love with the winter; a new sense of identity budded in the classroom and at work. My parents left the United States. Then returned. Left again. Jonathan left for the mission field. Cristina started ministry in Chicago.
[tweetherder]It was an exciting time, yet still confused, my heart cried for home—at least, the idea of home.[/tweetherder]
Fall of my senior year, my childhood homes in Latacunga and Illuchi, were threatened as volcano Cotopaxi almost erupted. It didn't. But the April 2016 earthquake altered 29,000 lives on the coast of Ecuador. I was in Grand Rapids, miles away, unable to respond. I couldn't stop praying and when I prayed, I cried. These were my people experiencing aftershock upon aftershock.
Riobamba and Pedernales, Ecuador. I flew with my parents to Ecuador soon after I graduated. The mountains were the same. The smells, the tastes—this was home: fresh pineapple, REAL potatoes—maracuya juice. I cuddled my dog, Meli. She was no longer the puppy I'd left—hyper as she was. I rediscovered all the extra work that had once seemed normal—we must hang all our clothes outside to dry, soak all vegetables to disinfect them, boil every drop of water we drink.
[tweetherder]I was home, but I wasn't. [/tweetherder]
Ecuador was now foreign too. I missed Grand Rapids.
Soon before I left, we walked the dusty roads of Pedernales, a town destroyed by the earthquake. A girl told me how her brother will not talk because their cousin had died under a hotel. How she'd barely escaped that death herself.
[tweetherder]Life is delicate. We do not know what we have, until we lose it.[/tweetherder]
That is the story of life. It is the story of the Missionary Family—never here, never there, always facing loss—in our passport countries we miss what we have learned to love— overseas, we miss family. And yet we have more than we know, for the taste of life is rich.
I carry two passports, have family spread in three locations, but worship one God.
How can you pray for the missionary family?
For our identities and faith, both the children's and the missionaries'—that we will know who we are apart from what we do.
For a sense of belonging, somewhere.
For community.
Pray for physical and spiritual protection for families and good housing.
Pray for the strength to grieve losses we face.
And ask God, where your calling is…whether it's here or overseas.
Let's join together in praying for our missionary friends across the globe. Do you know any missionaries? Who are you praying for? Post names in the comments (first names only if needed) and I will pray for them too this week! – Amelia
Jennifer Hunter graduated in 2016 from Cornerstone University with a double major in Creative Writing and Bible. She is working on two books while she takes a gap year before going on for a MA in Counseling. Jennifer is employed as a Direct Care Worker at David's House Ministries, offering love to emotionally, mentally and physically disabled residents and their families. She prays she will bring hope to the brokenhearted through her writing. You can visit Jennifer's blog at Jennifergracehunter.blogspot.com or email her at Jennifer.grace.hunter@gmail.com If you are at all interested in her parents' ministry you can look up Ross and Mary Hunter at http://www.evministry.org/.