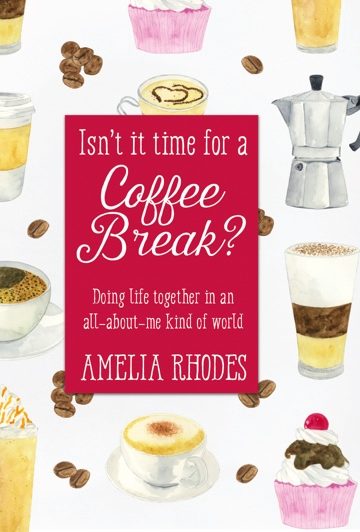 $9.99
Available in:

E-book

Published:

January 1, 2013
Purchase on Amazon
Purchase on Barnes & Noble
Purchase at Baker Book House
In a world where everything is all about me–and only me–where does everyone else fit in? Maybe it's time for a long overdue coffee break and a deeper look at the Master's plan for our lives.
For decades, Amelia Rhodes hid her struggles with anxiety and panic from everyone, including her husband. As God began to show her what true community meant, she began to understand what it truly means to "do life together."
Grab a cup (or two) and discover what it means to "do life together" with this book where you'll be encouraged to view relationships from a different perspective.
Where you experience greater unity.
Where you develop a community of creative hospitality.
Where you live together generously.
This insightful and often humorous look at life will inspire you to walk hand-in-hand with your sisters in Christ. You weren't meant to walk alone!